Creating Leaders on kempenfelt bay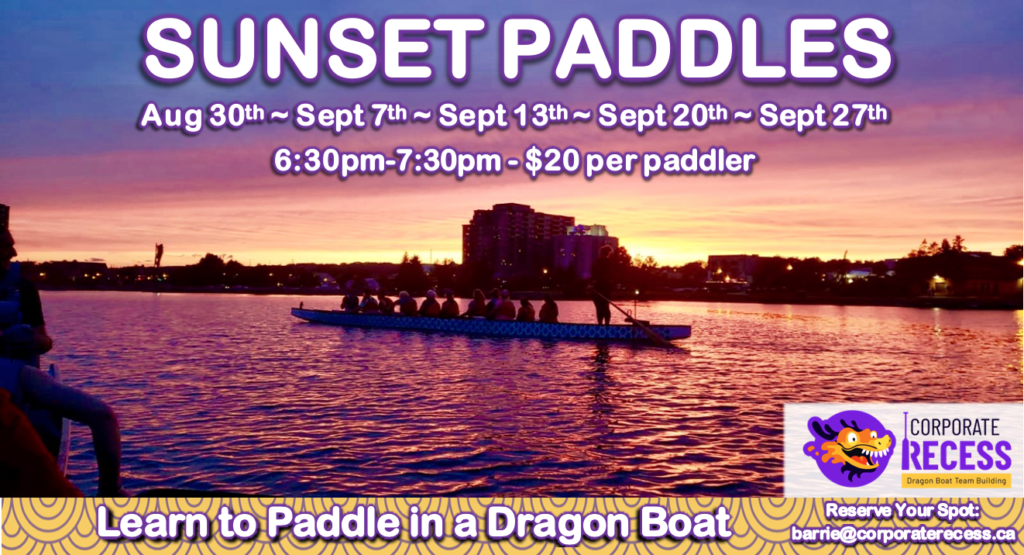 All athletic abilities welcome – these paddles are non-competitive and focus on low intensity exercise with plenty of relaxation while enjoying the soothing benefits of the sun, water and open space.
Treat your employees to a relaxing day on Kempenfelt Bay and create LEADERS along the way
Sports Team Bondings, Birthday Parties, End of Season Events, Family Functions
Dragon boats can accomdate 8-80 paddlers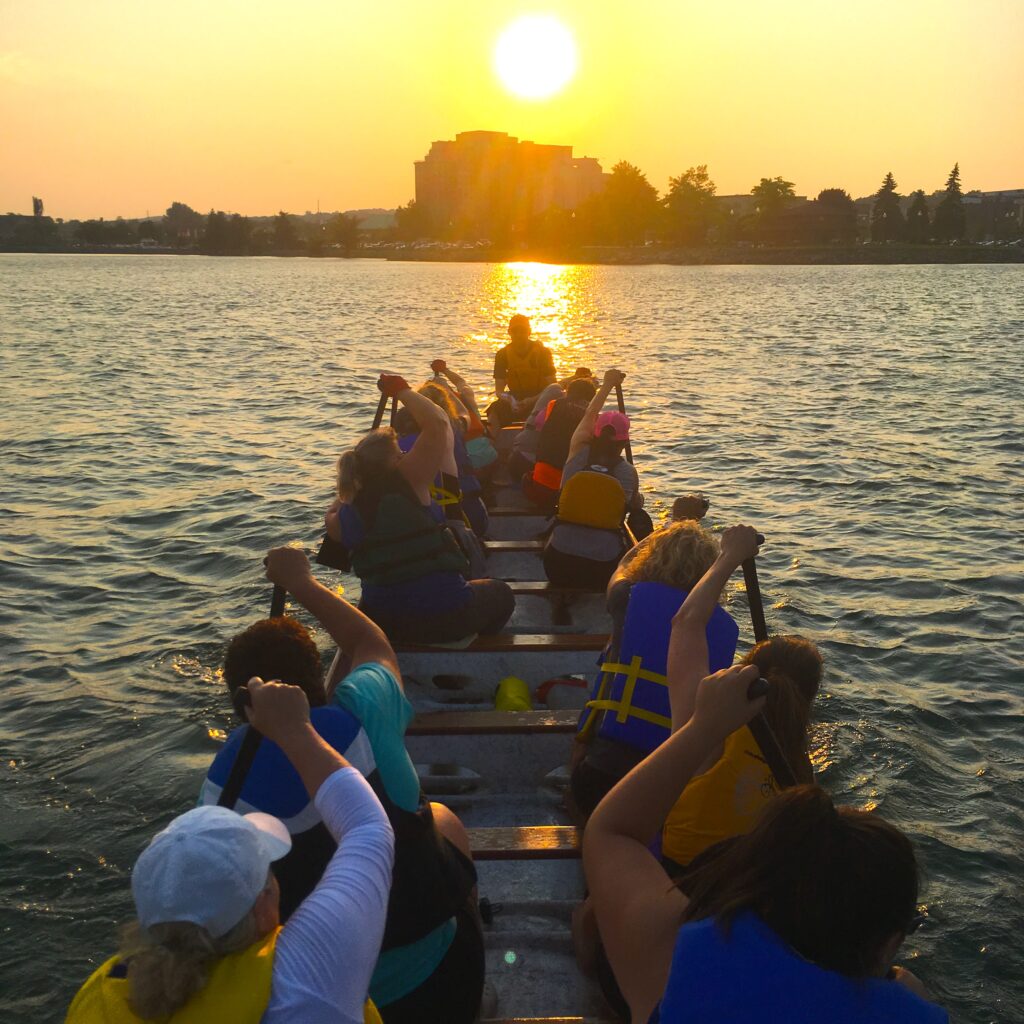 benefits of dragon boat team building
Ultimate teamwork required – you either paddle together – or not at all!
Take turns being the drummer to help keep your boat in sync
We're OUTSIDE and on the WATER! That means fresh air, sunny skies, and a cool lake breeze – a fun way to reset and relax the mind
Motivational physical activity – cheer each other on while paddling
Mutual feeling of accomplishment and pride
Fosters responsibility, trust, and morale amongst team members
the Barrie Dragon Boat FESTIVAL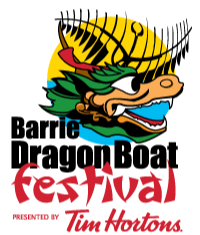 Have a team already?
Book some practices – each practice includes a steersman who will guide your boat. It is highly recommended to also hire an instructional coach to get the most out of your dragon boat experience – CLICK HERE FOR A LIST OF QUALIFIED COACHES 
Don't have a team? Email us and we'll help you find one
Are you seeking team building Barrie opportunities? Whether you are a Barrie business looking for a fun team outing, looking to strengthen harmony in the workplace, a sports team, birthday party, or just a group of people looking to try something new – Corporate Recess offers a local, fun, and rewarding experience for everyone.
Want to learn more? CONTACT US FOR MORE INFORMATION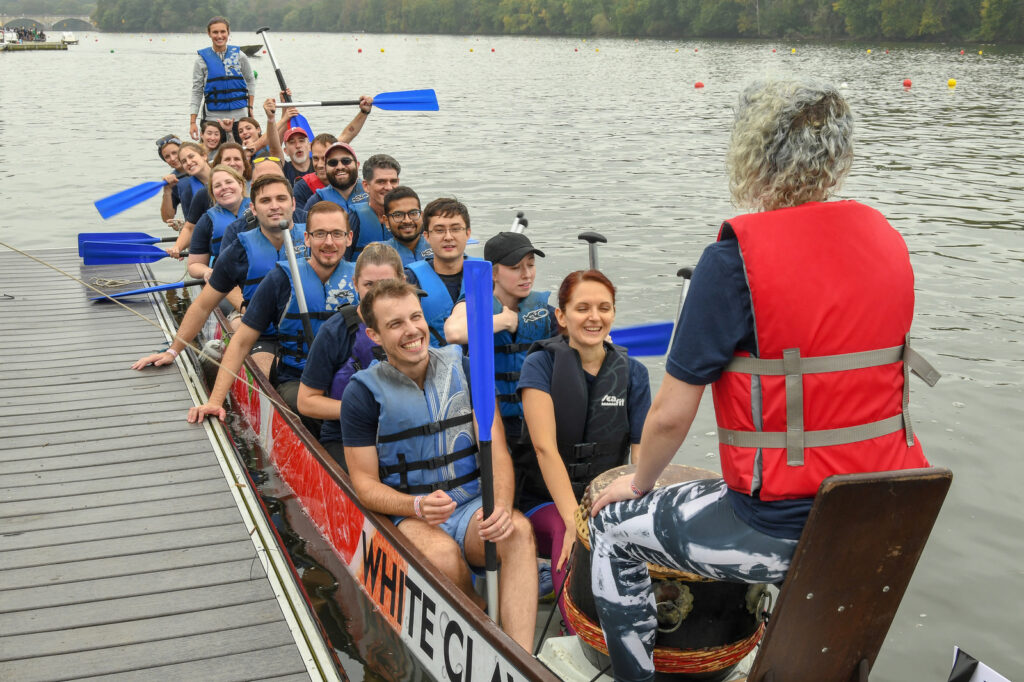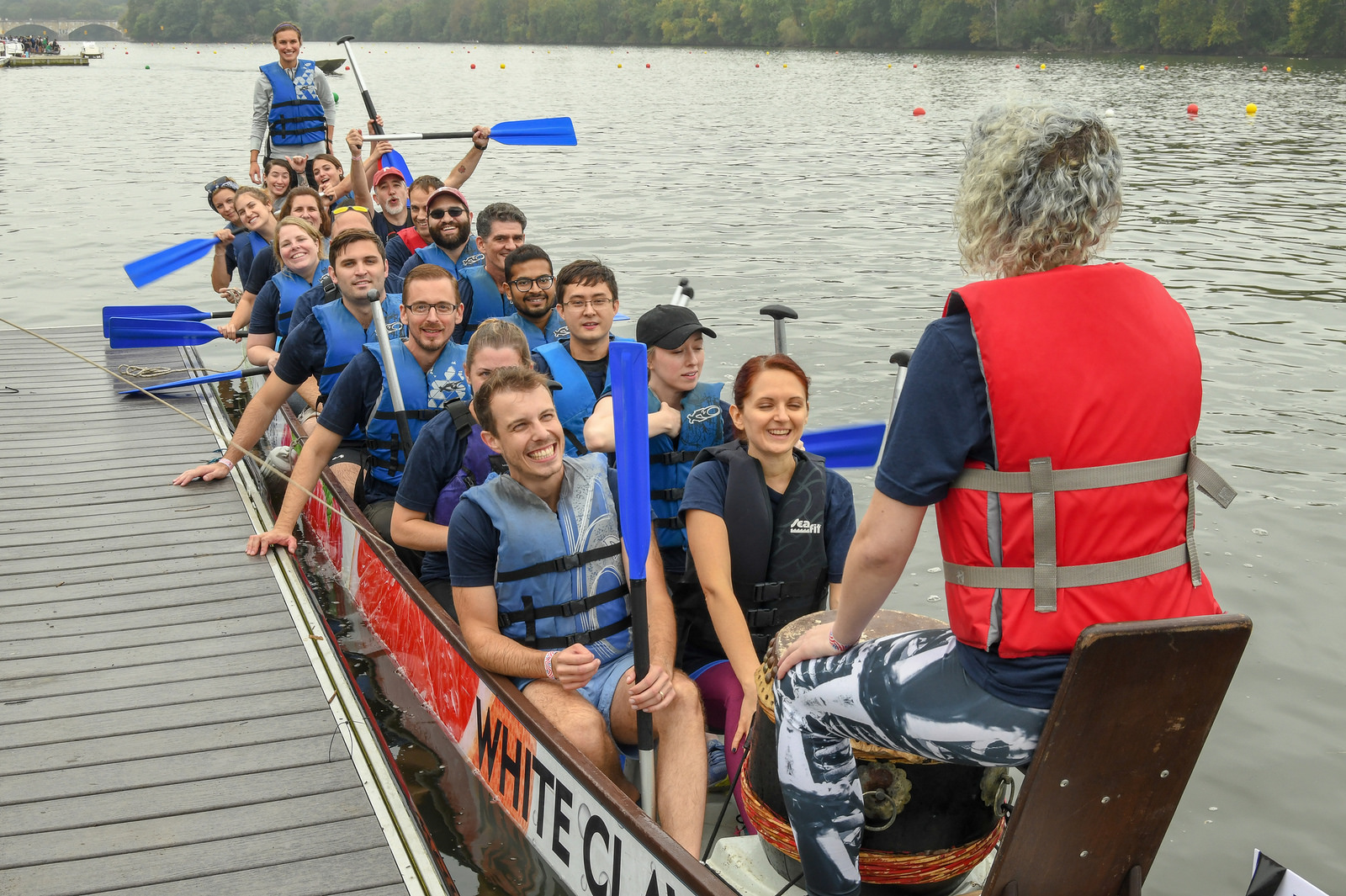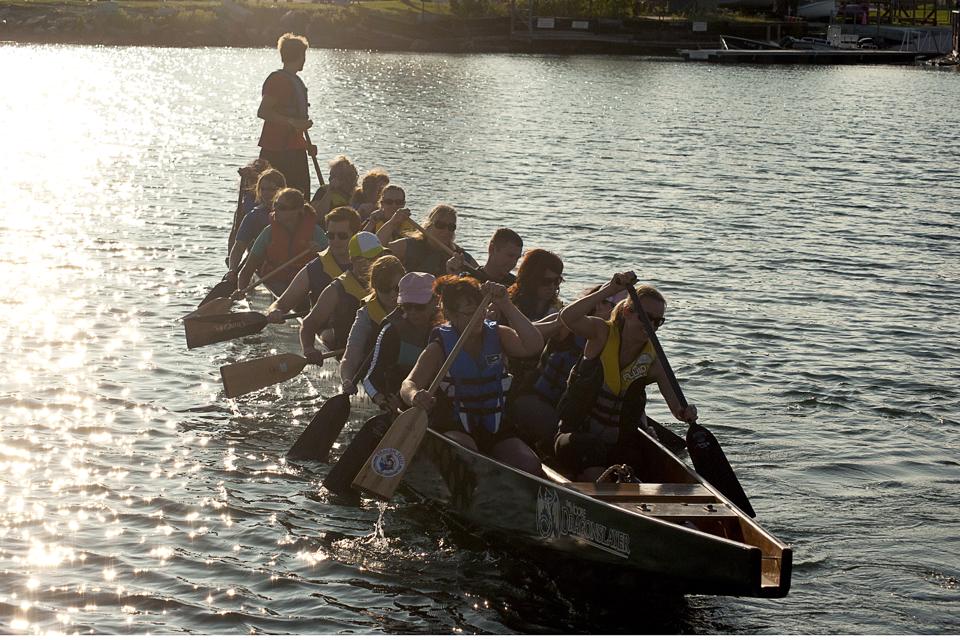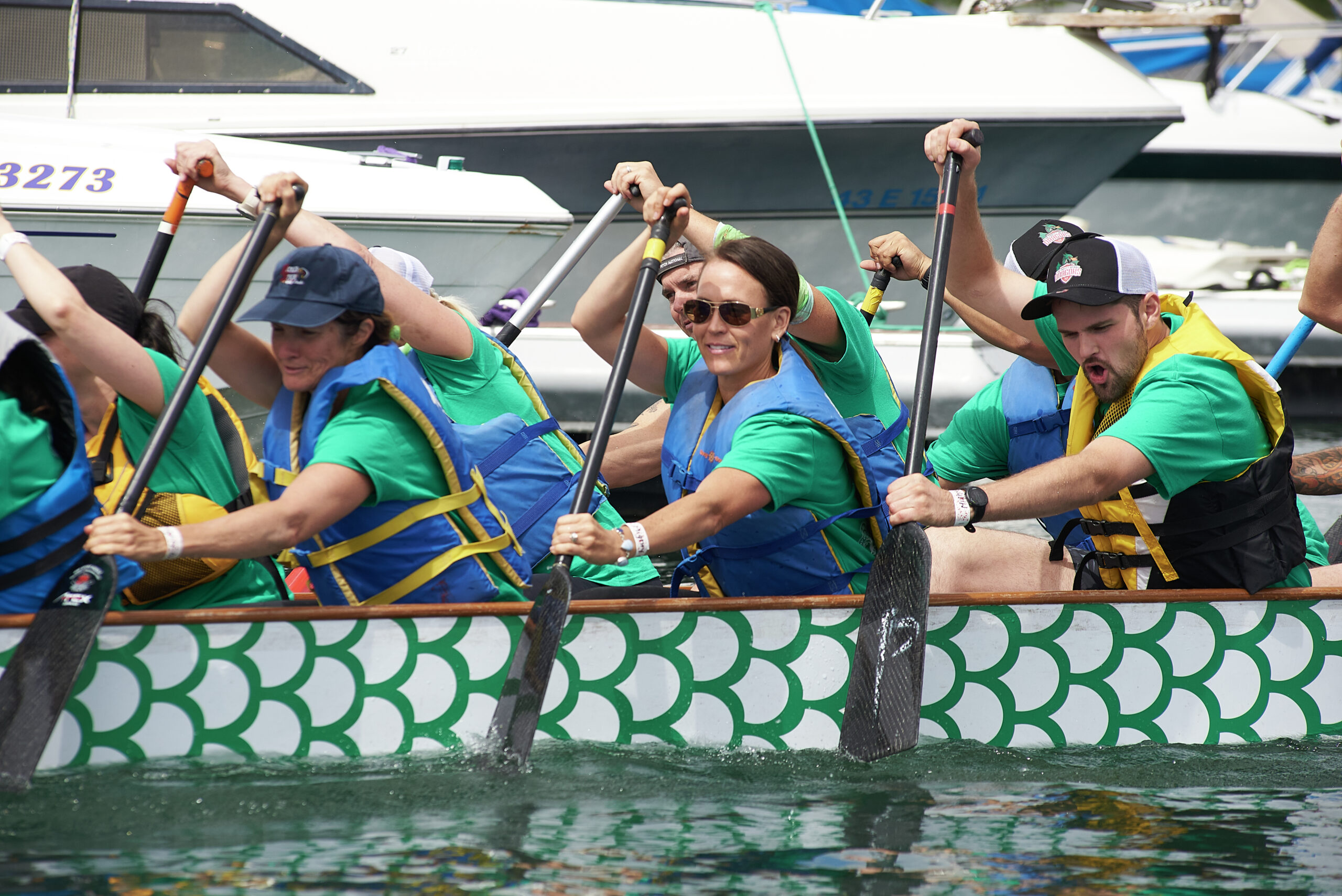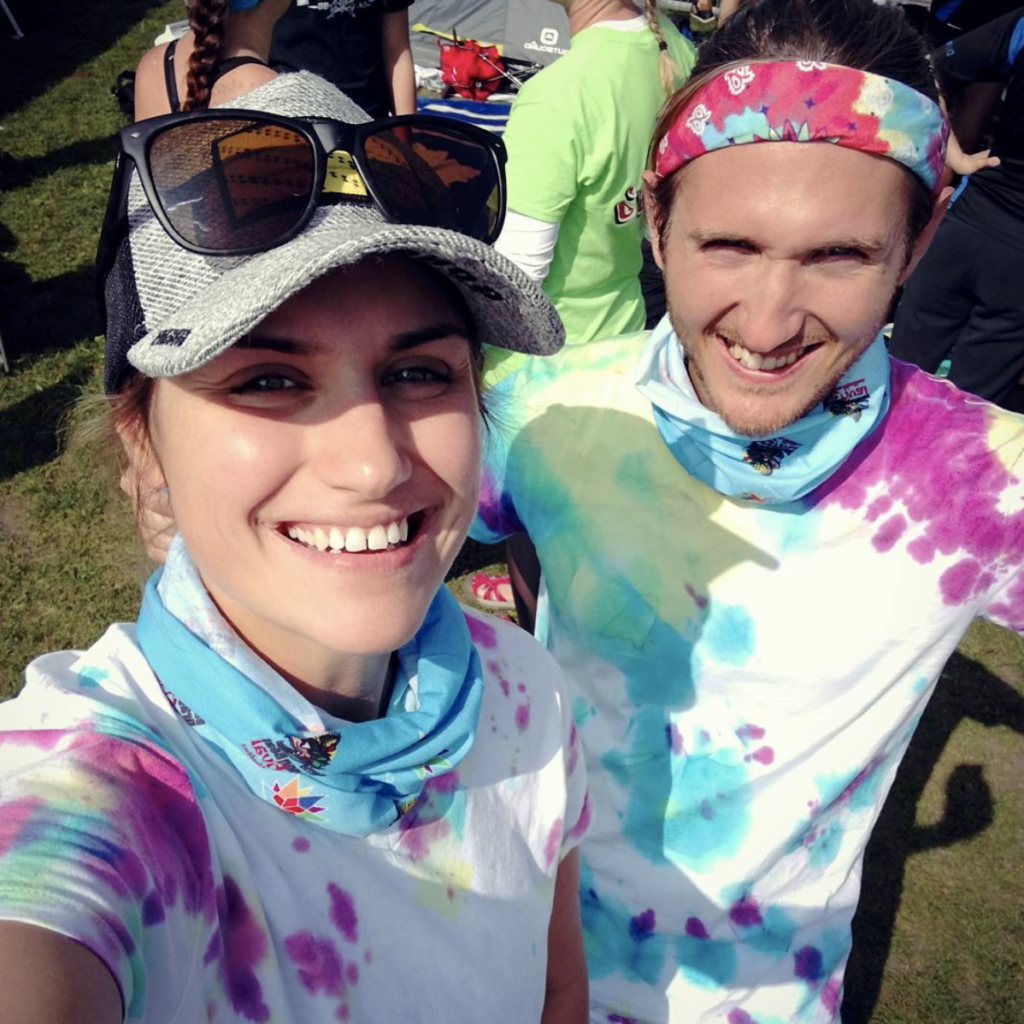 Dragon Boating is a Chinese tradition and sport over 2000 years old. With a crew of 10-20 paddlers, a drummer, and a steersperson, each team paddles a boat over 40 ft long, weighing over a tonne, typically in a race with 4-6 other boats. Dragon boating is currently the fastest growing water sport in the world.
As Barrie locals that grew up on Kempenfelt Bay, we know how much Barrie residents love Lake Simcoe. More than anything, we LOVE dragon boating, and we just want to share its magic with the community of Barrie.
Dragon boating is one of the few sports where in order to succeed – you must compete, work, and rally to meet your goals – together. Its team building in its rawest form. Every single person is equally important and everyone has the same job – to paddle in unison. That's why dragon boating is one of the best activities to foster communication, camaraderie, and confidence for your team – you work together, or you'll end up in "deep water!"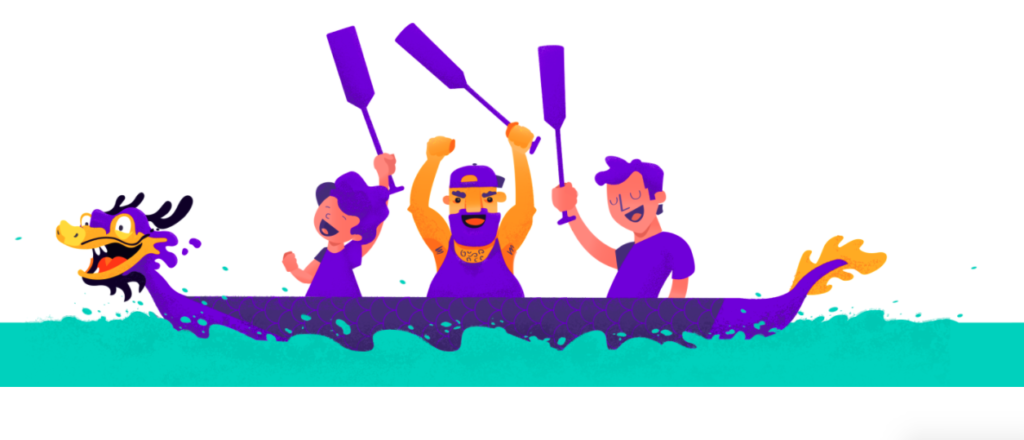 Learn more about Corporate Recess and what we can do to help your business, group, or community grow as a team! Fill out your information below and we will contact you as soon as possible.