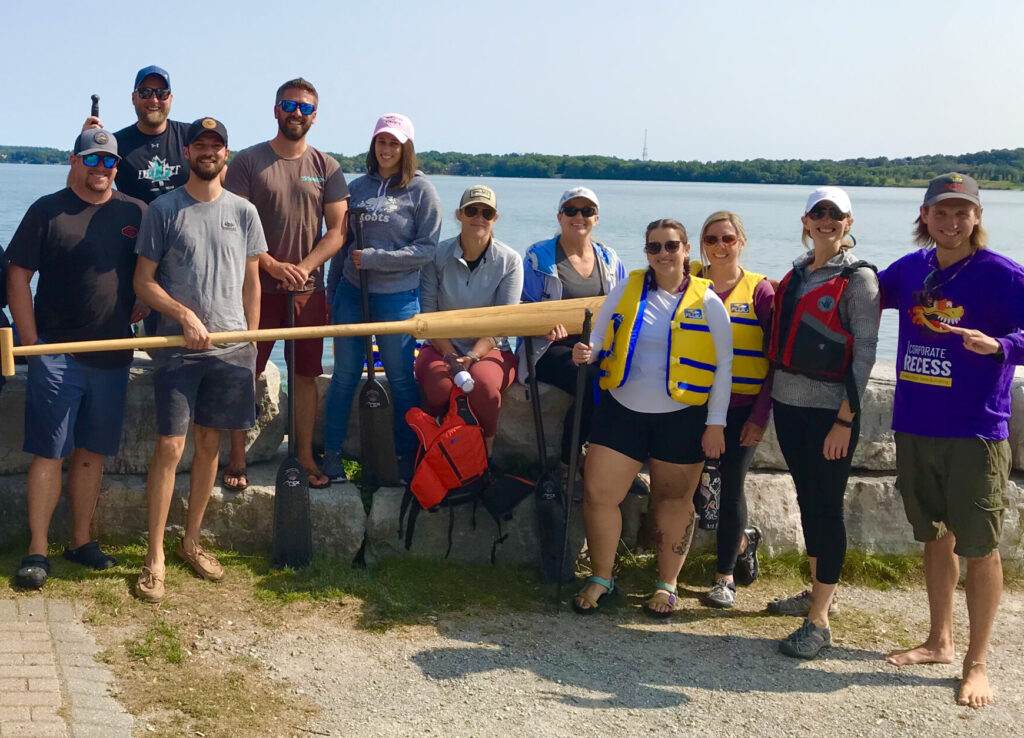 The perfect recipe for team building; paddle together, or don't paddle at all! It has a simple and unique way of bringing 20 people together as one. It helps create leaders, turn co-workers into family, reduce stress from the natural powers of beautiful Lake Simcoe + the physical activity through paddling AND it creates adventurous feelings with hints of summer camp nostalgia.
starts at $35/person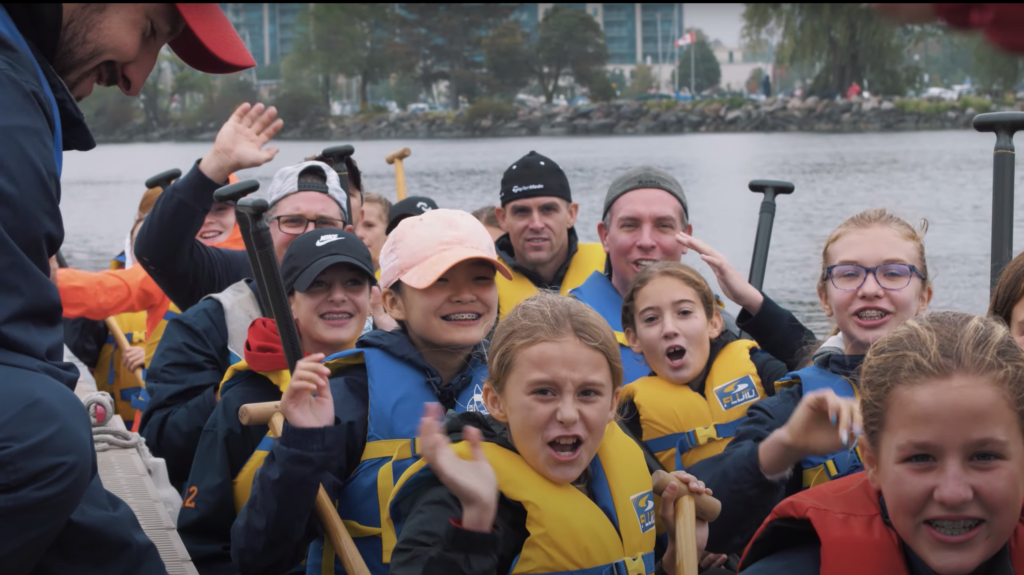 A wonderful activity for sports teams or youth groups looking to cross train as well as come together as a team. A great activity for birthday parties or leisure paddles around the bay to enjoy the summer, sunsets and building relationships with friends.
starts at $25/person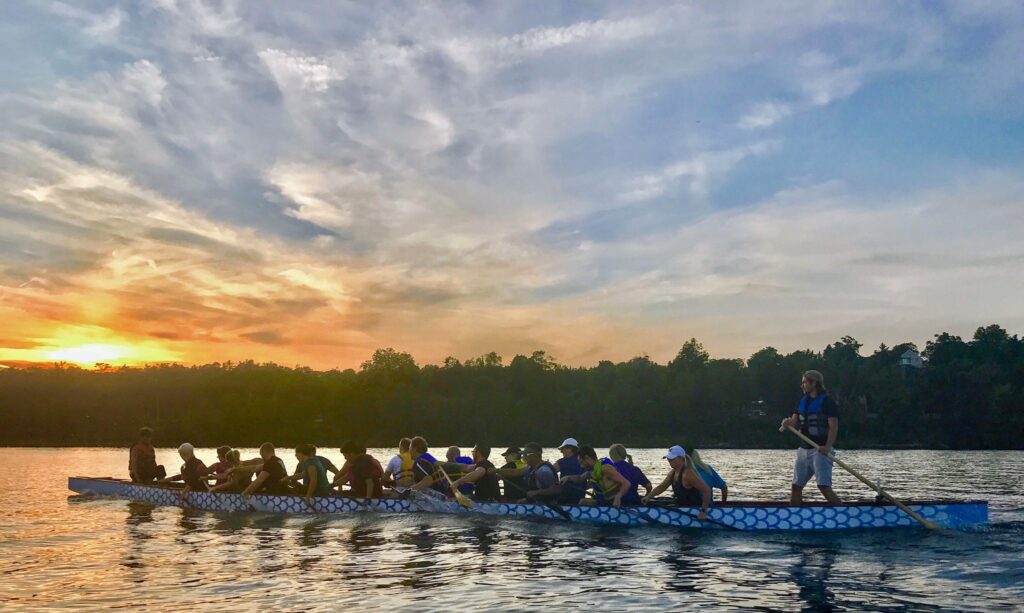 From learn to paddles, to yoga and dragon boat events, to moon rise paddles to dragon boat float events. Something for everyone.
The dragon boat season typically runs from early June to end of September depending on the weather. Each boat can fit 10-20 people comfortably and sessions run during the day or early evening, rain or shine – as long as their is no lightning or extreme winds/waves.
Corporate Recess can offer a customized program for your team based on what your team is looking to build upon. We service Corporate Companies, Small Businesses, Sports Teams and anyone between the ages of 10 and Infinity 😉 All of our packages include a team icebreaker, paddling on the water, exercise, teamwork, and of course a few races.
Here's a break down of an average 2.5 hour session:
15 min – intro/ice breaker
15 min – water safety/paddle technique/warm up
60-90 min – paddling and racing
15-30 min cool down/stretch/debrief
Corporate Recess provides all paddles and life jackets for the course of the day and can include an on site meal if desired.
Looking to run a longer session or incorporate some other activities? Let us know and Corporate Recess can build a customized plan just for your team.
Contact us at barrie@corporaterecess.ca for any questions or inquiries.