705-220-3023 – barrie@corporaterecess.ca
Jeff has been involved with dragon boating since 2012 as a steer, paddler and coach. He's completed the Dragon Boat Canada Community Coaching Course as well as the Competitive Coaching Course. He is a graduate from two different recreation and health programs from Georgian College Barrie and his experience working as a Fitness Instructor and with adults/kids with disabilities through sport and personal development has enriched his life in such beautiful ways. He loves having the challenge of teaching people a new skill, adapting to their learning style and watching them quickly unify with smiles. It's being a positive contributor to such a rewarding sports that keeps bringing Jeff back. When he's not on the water, he's helping people with personal transformation through musical and dramatic events in Barrie as well as produces a podcast called, "Your Favourite Life." 
"Your life doesn't get better by chance, it gets better by change"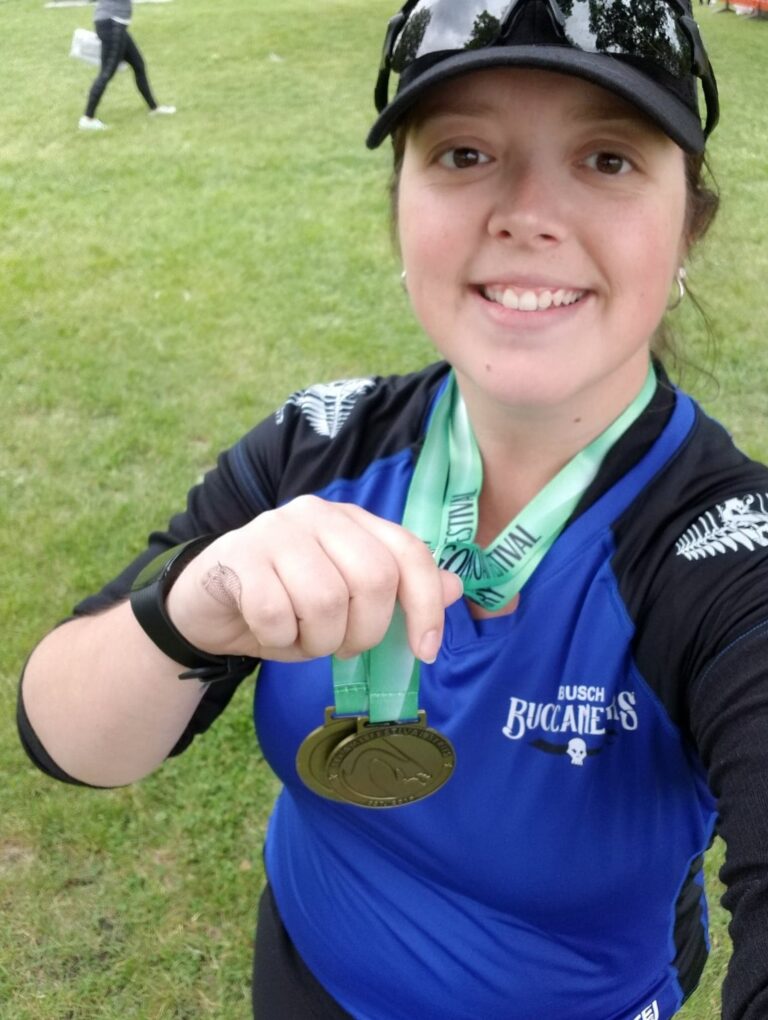 705-970-2072 – nemmonds@gmail.com
Nicole's first experience paddling was with a community team, Cope Service Dogs, back in 2012 at the Barrie Dragon Boat Festival. Since then, Nicole has paddled with a number of teams over the years, including: The Water Warriors, That's What She Said, PowerStrokes, the Bush Buccaneers – Paddles of Fury and the Barrie Northmen. She began coaching and steering in 2018, has completed her DBC Level 1 Community Coaching Course as well as her DBC Level 2 Competitive Coaching Course. Nicole currently serves as the Athletics Director for the Dragon Boat Barrie Club, Captains That's What She Said women's team and coaches the Barrie Northmen.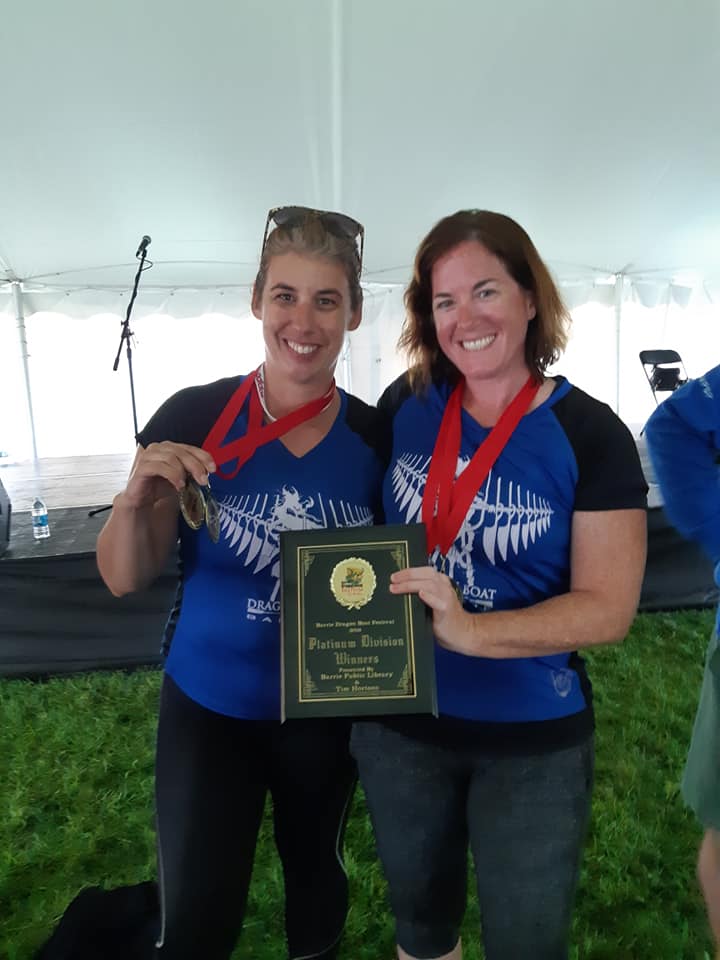 stephaniesmith123@hotmail.com
Stephanie has been paddling on various teams for over 9 years and has been a member of Dragon Boat Barrie for 7 years, paddling on both PaddleStrong and PowerStrokes in addition to participating every year on the women's team.  In 2016 she attended Dragon Boat Training Camp in Orlando and completed her Level 1 – Community Coaching Course. Over the past 4 years Stephanie has expanded her paddling experiences to include coaching community teams and has been asked to substitute coach on many occasions. Stephanie is an avid paddler and is willing to help out where she can.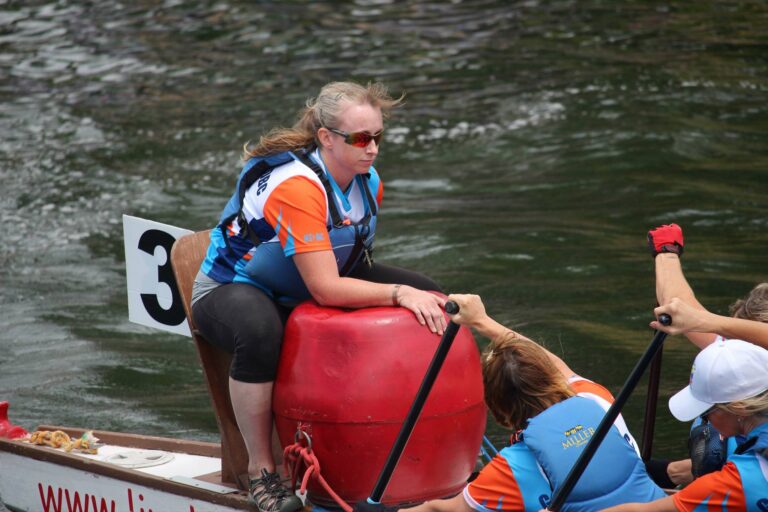 fayebaisley.dragonboat@gmail.com – 647-227-4316
Faye is a national level paddler who qualified for the Club Crew World Championship in France and Sarasota. Faye has been paddling for 20+ years and has been coaching for 8+ years. Currently the Director of Coaching and Training for the Georgina Dragon Boat Club coaching many different levels and groups from youth to beginners and competitive paddlers.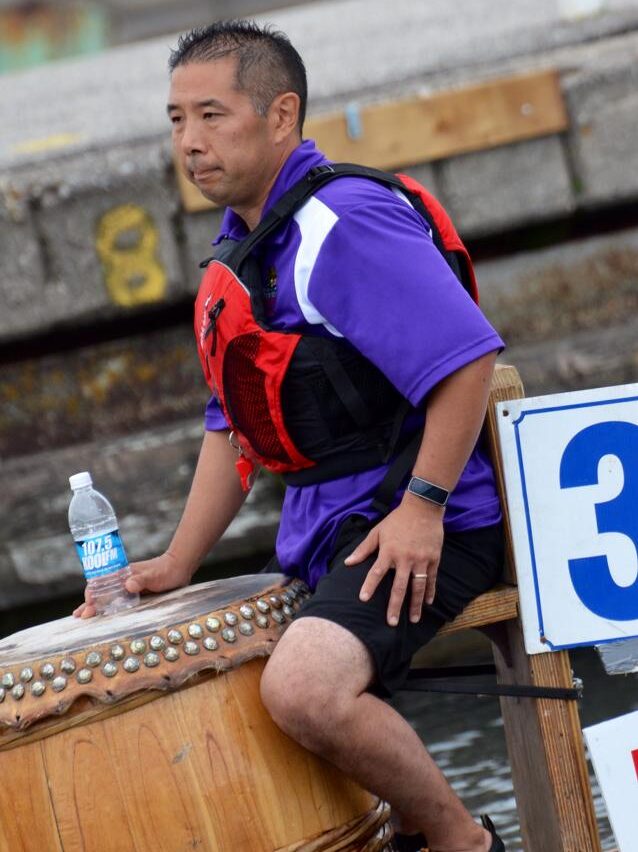 705-220-8430 – kmasuda71@hotmail.com 
*ONLY AVAILABLE ON WEEKENDS
Kenji has taken the Dragon Boat Level 1 Coaching Course. He's been involved with the Barrie Dragon Boat Festival since the first festival. He's been the Dock Marshall of the Barrie Dragon Boat Festival for the past 5 years. He's paddled off and on for the past couple of years now with various teams with in Barrie and teams from Toronto.