Looking to learn more about dragon boating? A session with Corporate Recess is a great way to get your feet wet with the sport (we'll do our best to keep you dry!) and learn about the worlds fastest growing water sport.
We specialize in team building – but we do it from within a dragon boat. We coach and teach about dragon boating to help companies, sports teams, students and community members improve their teamwork, confidence, leadership and health, while paddling in a traditional dragon boat in Barrie, Ontario. Corporate Recess and their dragons offer a unique experience on Kempenfelt Bay for folks of all ages and fitness levels.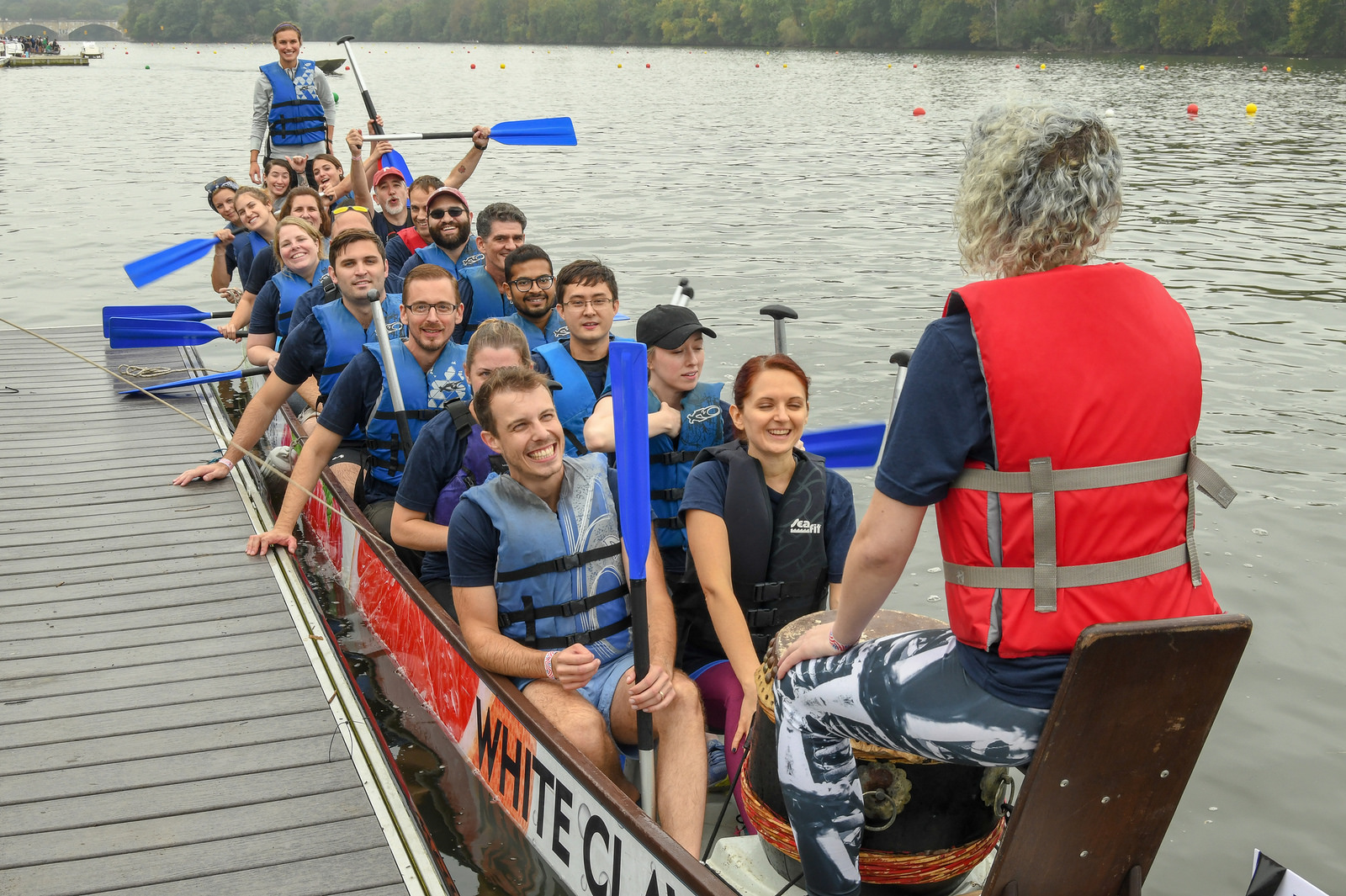 Looking for our dragon boat location? The dragons are tied up at the dock located by the red flags and shed on the west end of Heritage Park (the X mark on the map). If you're driving, our best suggestion is to park across the street on the corner of Bayfield and Simcoe and walk down to the docks towards the water, just past the ol' Rotary clock (if you're in the lake you've gone too far).
We launch our boats at the X marked on the map and make our way along the north and west shorelines under the gaze of the spirit catcher