Jeff has been involved with dragon boating since 2012 as a steer, paddler and coach. He is a graduate from two different recreation and health programs from Georgian College Barrie. His experience working as a Fitness Instructor and with adults/kids with disabilities through sport and personal development has enriched his life in such beautiful ways. He loves having the challenge of teaching people a new skill, adapting to their learning style and watching them quickly unify with smiles. It's being a positive contributor to such a rewarding sports that keeps bringing Jeff back. When he's not on the water, he's helping people 1:1 with personal development as well as producing a podcast called, "Your Favourite Life." 
"Your life doesn't get better by chance, it gets better by change"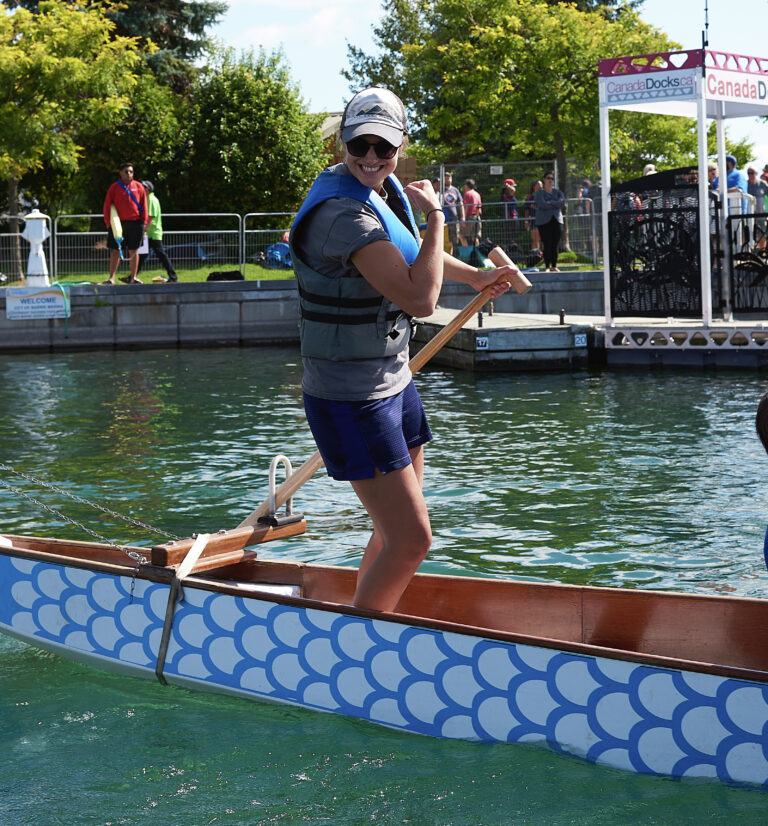 Jaimee is a graphic designer during her 9-5, but dragon boating is her "fun job" that gets her away from the computer screen and outside meeting people, sharing her passion of dragon boating. She's been on the dragon boat scene since 2013 as a paddler and steer and is now part of the team building staff with Corporate Recess. No stranger to athletics, Jaimee has spent most of her life involved in competitive sports like hockey, soccer and volleyball and still spends time volunteering and coaching girls hockey with the Barrie Sharks. "Dragon boating offers a type of team building I haven't seen anywhere else. With every sport I've experienced, there's often one person or player that's seeking glory, there's always a sense of self-interest involved. There's none of that on the water. The amount of enthusiasm, support and dedication to camaraderie in dragon boating is unparalleled to anything I've seen in any other sport."
"If you're not a little bit scared, you're not doing it right"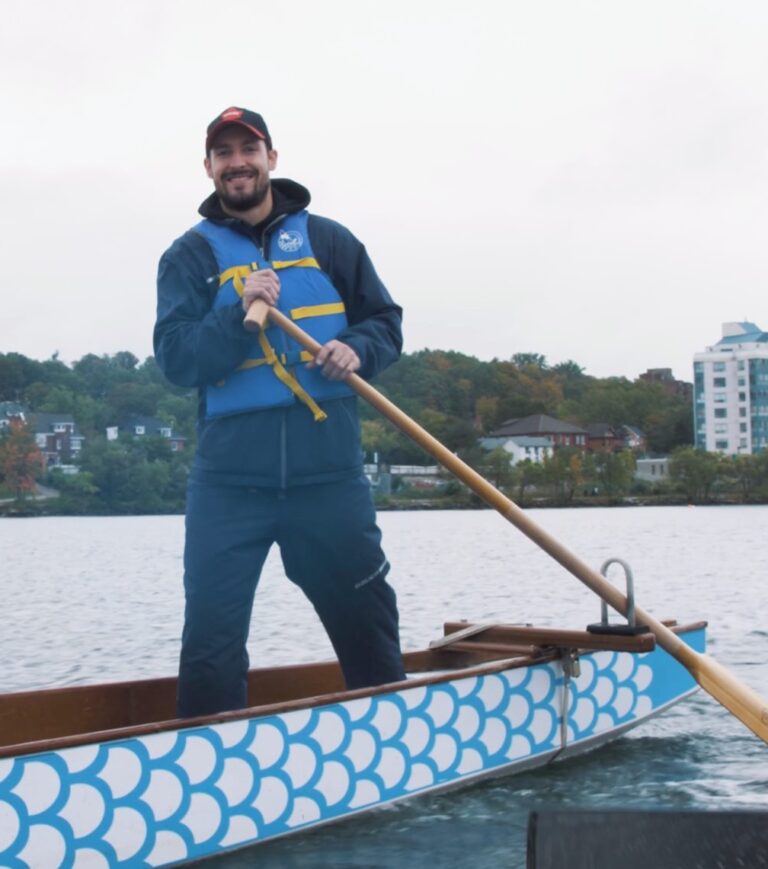 Andrew Shipley is a lover of community and contributes by coaching girls and boys ice hockey in the Simcoe Region. In the winter's, he's on the ice teaching hockey skill development, and in the summer's, he's out on the water teaching dragon boating.
"It's better to be prepared for an opportunity, and not have one, then to have an opportunity and not be prepared"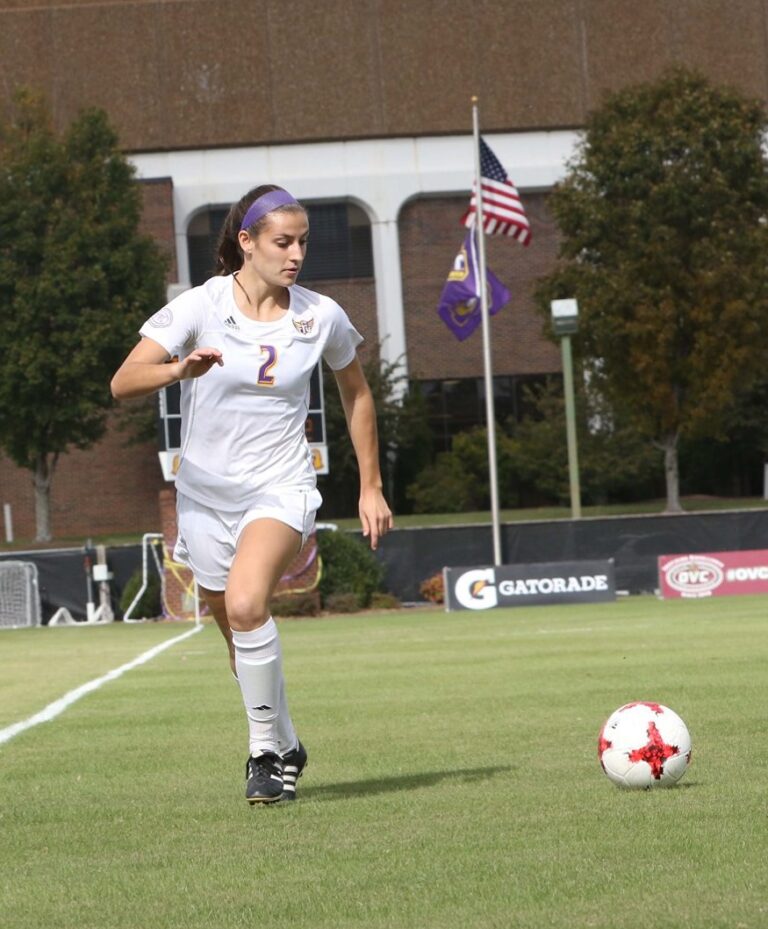 Katie Shipley, a former pro soccer player with Tennessee Tech University, now spends her days back in her hometown of Barrie, studying physiotherapy, while staying active with just about everything, ball hockey, hiking, running, canoeing…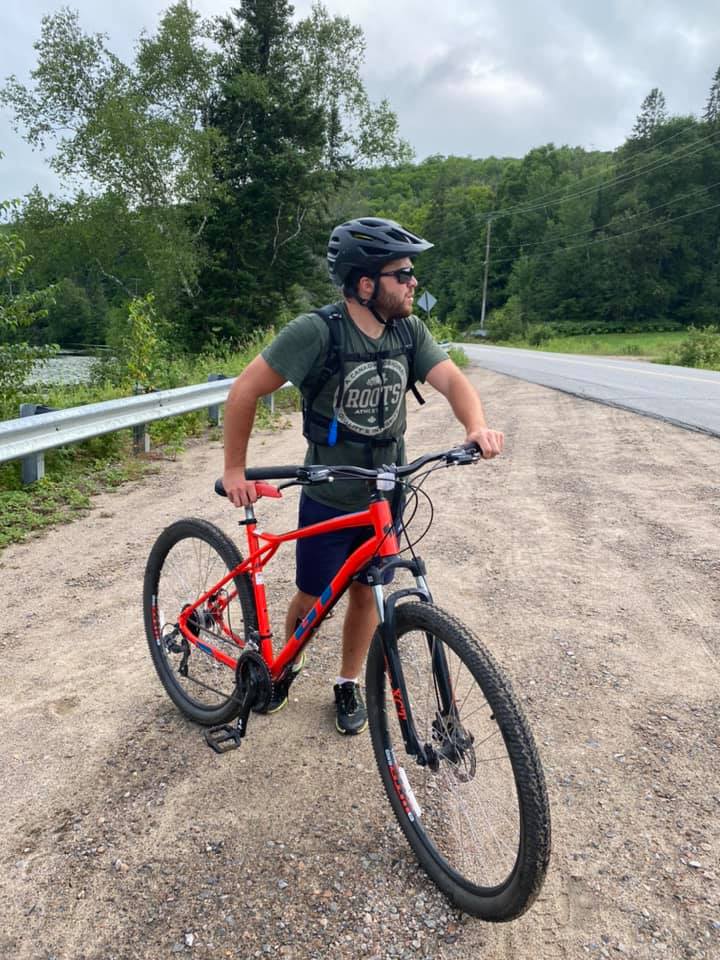 Nolan King, a Pilot in the Simcoe area, loves hiking and playing hockey.